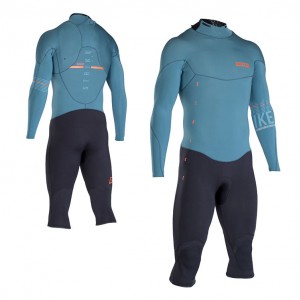 Strike Amp (Zipless) Overknee LS 4/3 DL 2017 Men Ion Wetsuit
| | |
| --- | --- |
| Brand: | ION |
| Product Code: | Strike Amp (Zipless) Overknee LS 4/3 DL 2017 Men |
| Availability: | In Stock |

0 reviews
&nbsp
Write a review
Model: Ion Wetsuit Strike Amp (Zipless) Overknee LS 4/3 DL 2017 Men
Type: Overknee, Long Sleeves
Color: black/pigeon
Code: 48702-4411

Information:

Key features:
- Epic Flex: No restrictive zipper to hinder your movements.
- Lightweight: No heavy plush lining and a lighter double lined back panel.
- Maki_Tape: 100% neo tape sealed on the inside for superb flex and water resistance
Line Concept: The time was ready to try something new: A unique Entry level concept that delivers maximum freedom of movement! The Zipless version in our wetsuit line turned out to be most flexible, at cost of warmth. Therefore no inside lining is used and we spare the single lined back panel which results in less weight.

Target Group: The competitive or performance hungry rider who wants showcase their rad riding skills.
New: An all new concept
Sanitized: Sanitized® is a certified antibacterial fabric with active biocidal substance: zinc pyrithion treatment to prevent bad odor from bacteria, mildew etc. in moist or sweaty environments. This function is permanently integrated in selected ION items such as premium wetsuits, boots and shoes.


Features and materials:

- Zipless_Entry
- Maki_Tape
- Seal_Tite
- Water_Gate_3D
- Seam_Reinforcements
- Contour_Cut
- Supra_Tex
- Ninja Knees
- KEY Epic Flex - Wetsuits
- KEY Ligthweight
Zipless Entry:

A performance orientated zipless construction for slick style, light weight and sublime stretch. Getting in and getting out: Everybody is a kook sometimes. Here are some hints to get in and out in style: Getting in: - connect the Velcro of the batwing to the collar - grap collar with both hands, make sure the batwing sticks out - enter the suit and pull it up under the armpits - start with your favourite arm until shoulder fits correct - then follows your second arm - pull batwing over your head - close latch Getting out: - open latch - free one shoulder and your elbow - free the other arm - get comfy with our poncho.

INSIDE VIEW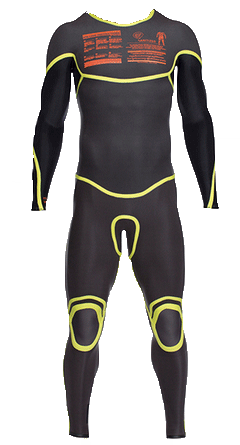 Write a review
Note: HTML is not translated!
Bad
Good