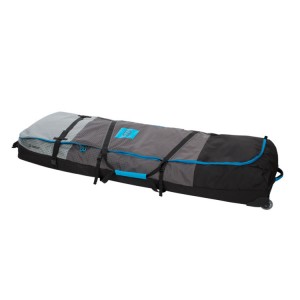 Combi Bag 2017 North Kiteboarding
Price: 137.99€

0 reviews
&nbsp
Write a review
Model:
Combi Bag 2017 North Kiteboarding
Color: Soul
Information:
The Combi Bag is probably all you need for the perfect kite trip to take all the toys with you but also to stay in-between weight regulations if you travel by plane. All sizes are extremely light weight and very compact in sizing. An uncomplicated travel companion!

Features:
» GOLF: Twintips up to 142 cm
» 155: Twintips up to 153 cm
» 5'6'': Twintips up to 163 cm, Surfboards up to 5'6''
» 6'2'': Surfboards up to 6'2''
» GOLF: L 139cm x W 42cm x H 30 cm, 3,0 kg
» 155: L 155cm x W 45cm x H 30 cm 3,6 kg
» 5'6'': L 175cm x W 55cm x H 30 cm 4,3 kg
» 6'2'': L 195cm x W 55cm x >H 30 cm 4,6 kg
» All sizes are outside dimensions
» Colorways: Pop & Soul
Write a review
Note: HTML is not translated!
Bad
Good