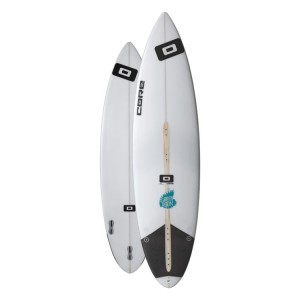 Green Room Core Surfboard
| | |
| --- | --- |
| Brand: | Core |
| Product Code: | Green Room Core Surfboard |
| Availability: | In Stock |
Price: 898.99€
0 reviews
&nbsp
Write a review
Model: Green Room Core Waveboard
Type: Big Wave
Sizes: 5'10" | 6'0"

Information:
The all new, pintail, big wave board is designed for serious wave riders. The type that isn't afraid of anything and never misses a chance getting tubed in a double head high wave session. If this sounds like you, then you are ready for the Green Room. A stick that takes a bit to get comfortable on, but rewards you with indefatigable control in the pocket and on super steep monsters. It carves magnificent frontside turns on the the bottom while lesser boards are bouncing out of control.
The beauty and allure of big wave riding is undeniable. Some of us will drop everything and drive hours in the hope of catching a really big day. And if you don't live in Mauritius, Oahu, or Nazare, these days don't come often enough. But when they do, you'd like to be prepared because you've experienced the washing machine and it's not fun.

Dimensions:
5'10" x 17 ⅜" x 2 ¼", Volume 23,5L
6'0" x 17 ⅝" x 2 5/16", Volume 25L

Features:
» Active Foam Core
» Classic Glass Coat
» Round Pin Tail
» Big Wave Outline
» Tucked Under Rails
» 3D Hull
» Strap-Ready
» Double Stringer
» Blunt Nose
» Thruster Fin Setup

Accessories:
Standard - FCS II Carver GF Tri Set
Performance - FCS II Accelerator Neo Glass Tri Set
Ultra High-End - FCS II Accelerator PC Carbon Tri Set

Delivery includes:
The Green Room comes standard with a Rear Traction Pad, Leash Plug, and FCS II fin boxes.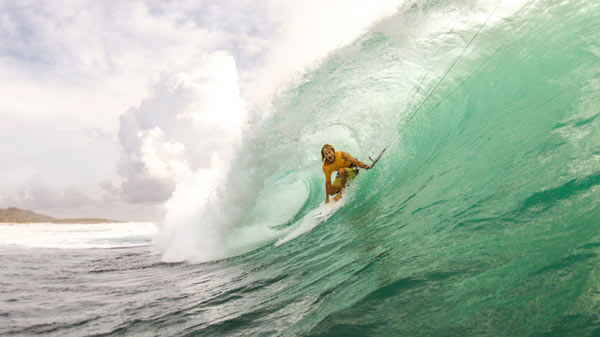 Green Room Core - Big Wave Performance.
Write a review
Note: HTML is not translated!
Bad
Good