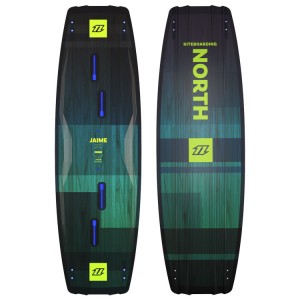 Jaime 2018 North Kiteboarding
Price: 658.99€
0 reviews
&nbsp
Write a review
Model: Jaime 2018 NorthKiteboarding
Type: Freestyle
Sizes: 130/39 | 133/40 | 136/41 | 139/42 | 142/43

Information:
There are many legends of this great sport, but there is only one Jaime Herraiz, for years his pro model board has been one of the most popular twin tips on the planet, for 2018 that legacy continues. Aimed at the rider who likes to ride both hooked and unhooked, the Jaime is packed with performance. The Quattro V Bottom ensures the landings are smooth and offers plenty of grip, the wide tips and medium flex pattern combine to provide a heady blend of pop and comfort. Lastly, the carbon beam keeps the board lively while reducing the overall weight. If you want to ride like a legend, you'll need the Jaime in your quiver.




Features:
» Quattro V Bottom delivers an engaging grip specifically when riding straps
» Medium flex pattern for comfort and outstanding freestyle characteristics
» Carbon Beam for great response and reduced weight
» Wide tips ensure good pop
» Premium Construction
» Quattro V Bottom
» NTT recommended
» Medium Flex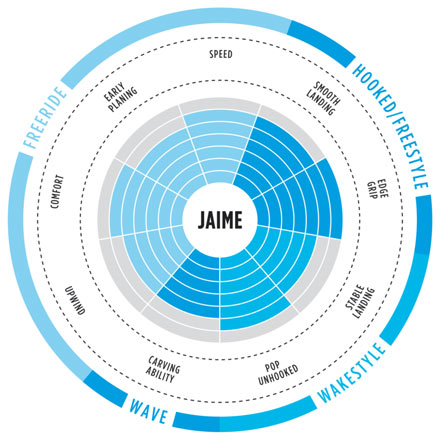 Jaime 2018 - Perfect kiteboard for freestyle and freeride.
Write a review
Note: HTML is not translated!
Bad
Good