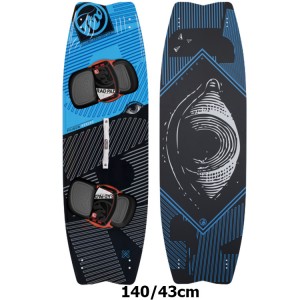 Poison Ltd V3 2016 RRD
| | |
| --- | --- |
| Brand: | RRD |
| Product Code: | Poison Ltd V3 2016 |
| Availability: | In Stock |
0 reviews
&nbsp
Write a review
Model: RRD Kitesurfing Board Poison Ltd V3 2016
Type: Freestyle

Information:
The Poison V3 defines the new Status Quo of freestyle boards.
The most wanted freestyle board in our range since its introduction. Some still refer to it as "the board with the eye" constantly reminding about its legendary grip, light feel and silly "pop". Once you use the Poison you immediately fall in love with it. There is something about it that makes it feel just right: The scooprocker, it's the same one used on the Poison V2, constant curve with slightly lifted tip area, but the outline has completely been re-designed.
The new outline is based on the one designed for the new wake-style board program, the Juice V2 : it features a totally straight line in the mid 45 cms of the board, creating a perfect area to push hard when trying to edge and go upwind as hard as you can. The tip area has instead being narrowed down quite a bit, increasing top speed and allowing a quicker direction change, therefore increasing the pop.
The newly designed Torsion Box follows the profile of the tips being developed with a new squared/swallow outline creating a higher angle of attack on the water surface, and incresing control.
Sizes (cm)
135/39cm
136/40cm
137/41cm
138/42cm
140/43cm
The board comes complete with RRD Rad Pads/straps, a handle and 4xflow G-10 fins
Write a review
Note: HTML is not translated!
Bad
Good