Whip CSC 2018 North Kiteboarding Surf Board
Price: 998.99€
0 reviews
&nbsp
Write a review
Model: Whip CSC 2018 North Kiteboarding
Type: Strapless Freestyle | Small to medium waves
Sizes: 5'0" | 5'2" | 5'4"

Information:
The Whip is a modern high-performance compact design aimed at performing in small to medium sized waves. It's the perfect board for the everyday wave rider looking for the best all-round compact tool for nearly all conditions. The board shares the same shape as the Whip Pro, featuring the all-new deep twin channel bottom shape, which offers exceptional directional stability. This has allowed our shaper, Sky Solbach, to increase the rocker and also the curve in the outline. The result is vastly improved rail-to-rail performance, increased control, balance and speed. The board is happy carving smooth turns or performing more aggressive manoeuvres in the pocket of the wave. The new Whip will be able to handle anything you throw at it, whatever the conditions it's got your back.

Features:
» Perfect for tight snaps and smooth carves
» Direct feedback and positive rail grip
» Vacuum Bamboo Tec Construction
» Concave deck with grab rail
» Amazing speed generation
» Cork shock absorber
» Fast and stable
» Compact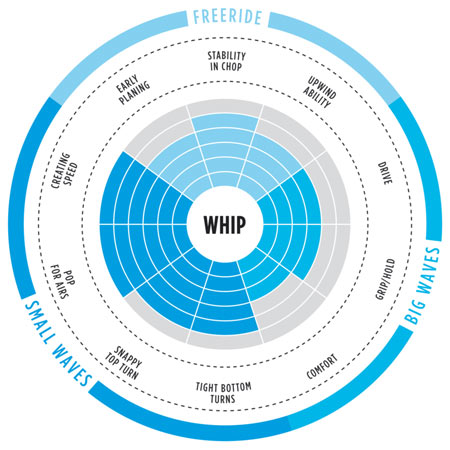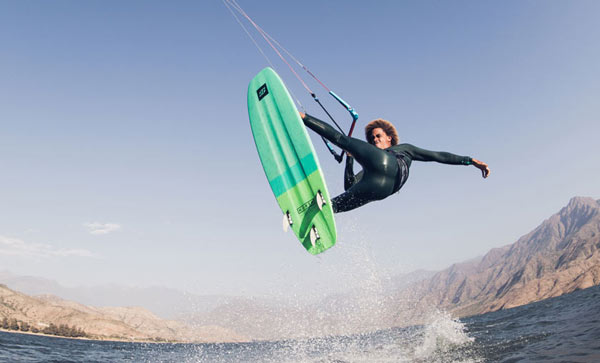 Write a review
Note: HTML is not translated!
Bad
Good