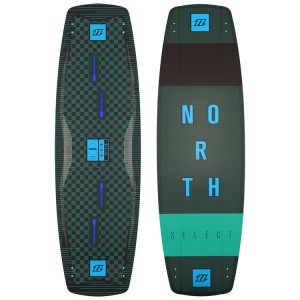 Select 2018 North Kiteboarding
Price: 999.00€
0 reviews
&nbsp
Write a review
Model: Select 2018 North Kiteboarding
Type: Freeride
Sizes: 132/39 | 135/40 | 138/41 | 141/42

Information:
If you've never ridden a Select, you are missing out, considered around the world as the ultimate freeride twin tip, it's a thoroughbred machine with a passion for speed! Utilising a full carbon construction featuring Textreme and Biax Carbon weaves the Select is one of the lightest kiteboards on the market, the flat rocker line offers excellent early planing abilities, incredible top speeds and outstanding upwind performance. Thanks to the clever use of materials the board has a soft flex for a comfortable ride but is still exceedingly responsive underfoot offering a lively and fun ride. If you want the fastest, lightest freeride board around, the Select 2018 is it!




Features:
» Flat rocker for early planing, lighting fast speed and outstanding upwind performance
» Softer flex guarantees a comfortable ride in all conditions
» Full carbon construction for the lightest weight possible
» Dynamic Flex due to Textreme and Biax Carbon
» Step Mono Concave Bottom
» Textreme Carbon Construction
» NTT recommended
» Soft Flex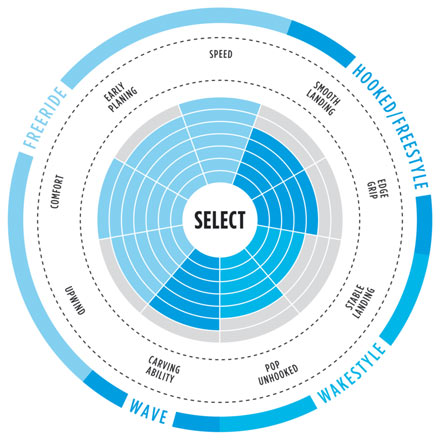 Jaime 2018 - Great board for almost all conditions and riding levels.
Write a review
Note: HTML is not translated!
Bad
Good