Transformer Levitaz 2017 Foil Surfboard
| | |
| --- | --- |
| Brand: | Levitaz |
| Product Code: | Transformer Levitaz Foilboard |
| Availability: | In Stock |
Price: 998.99€
0 reviews
&nbsp
Write a review
Model: Transformer Levitaz 2017 Foilboard
Type: Surf and Foil
Sizes: 5'1"

Information:
The Levitaz Transformer is a modern 5´1" waveboard combined with a kitefoil interface. It is built with well-balanced volume and a radical design for high speeds, powerful manoeuvres, and narrow turns. The Levitaz Transformer proves reactivity, speed, and board control in knee- to head-high waves. In foil mode you will feel the familiar surfboard feeling which allows you to progress fast with foiling.

Description:
Surf and foil with the same board
Natural surfboard feeling
Two-in-one convertible
Ideal for traveling
Features:
» Foilmount: Inserts for plate mount 165 x 90 mm
» Weight: 7,9 lbs (3,6 kg)
» Length: 5´1" (155cm)
» Volume: 25,7 ltrs
» Thickness: 2¼" (5,6 cm)
» Width: 19" (49 cm)
Transformer board package: surfboard with traction tail pad, traction front pads (4 pcs), FCS-thruster fins incl. tool, strap hardware (incl. screws and washers), foil mount hardware (screws, washers and tool) and accessory bag.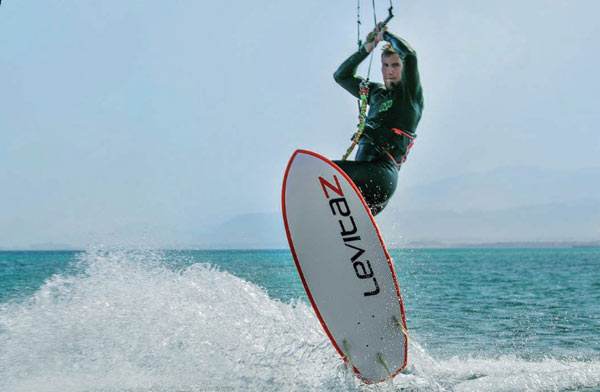 Levitaz Transformer 2017 - surfboard with a kitefoil interface.
Write a review
Note: HTML is not translated!
Bad
Good