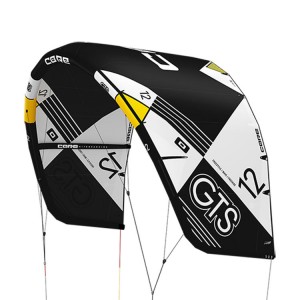 GTS4 Core Kiteboarding
| | |
| --- | --- |
| Brand: | Core |
| Product Code: | GTS4 Core Kite |
| Availability: | In Stock |
Price: 1,098.99€
0 reviews
&nbsp
Write a review
Model: GTS4 2017 Core
Type: Freestyle Ninja
Sizes: 5.0 | 6.0 | 7.0 |8.0 | 9.0 | 10.0 | 11.0 | 12.0 | 13.5 | LightWind 15.0 | LightWind 17.0

Information:
The indomitable GTS4. Built with the same radical, 3 strut, bridled, C-powerkite configuration as its forerunner. But now, with more precision; a prodigious operating range; and dare we say, a little more badassery. The 4th generation of the legendary GTS series sports refinements to its Future-C shape, bridles, and construction. Refinements that make the GTS4 more powerful, precise, and responsive. On the rail. In the tube. Or in the air. Experience our interpretation of controlled aggression embodied in: Powerful, controllable, turns with a radius that extends just beyond its wingtips. Superb bar feel by virtue of its shorter Short Bridle System. And unbelievably responsive ExoTex construction. GTS4. Exactly what you would expect from CORE. And a little more.
An easy choice for unhooked freestyle, relaxed freeriding, or waves of any size. With its linear and predictable behavior, you might even think the new GTS4 is virtually connected to your cortex. Its signature turns complement any transition and gets you going when that big wave is chasing you down. Try the ultra-agile wave...unhooked...kiteloop machine soon. And unleash your inner freestyle ninja.

6 Years Parts Guarantee
CORE kites are built to last. Our legendary durability is backed by a 6 year parts availability guarantee. We will stock all GTS4 replacement parts for a minimum of six years from date of purchase.

Features:
» Core Intelligent Trim System (CIT)
» Exotex® Ultra Rigid Dragon
» Ultrashort Bridle Syste
» Coretex® Triple Ripstop
» Radical Reaction Tips
» Future-C Shape
» 3 Strut Frame
» Speed Valve 2
» Speed Pump System
» Grintex® Patches
» Sensor Bar Ready
» Instant Relaunch
Core GTS4 - The undisputed megaloop champion.
Write a review
Note: HTML is not translated!
Bad
Good