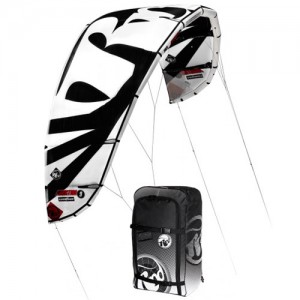 Addiction MK4 2014 RRD Kite
| | |
| --- | --- |
| Brand: | RRD |
| Product Code: | Addiction MK4 2014 |
| Availability: | In Stock |
0 reviews
&nbsp
Write a review
Model: RRD Kite Addiction MK4 2014
Type: Race, Freeride

The new Addictions MKIV are the new engines that will power the International Racing team around the world. Developed over 6 month of hard testing from 4 to 40 knots of wind over the most diverse water conditions, these kites deliver pure, constant, controllable power on demand and a great range of use. Racing has been developing to new higher standards during the 2012 season, where the best worlds athletes have been pushing the boundaries of performance in any given conditions, but one common rule has become more and more evident: the need of power delivery from the kites that can be handled easily from the kiter.

The Addiction keeps its simple 5 strut design with a very hi-aspect ratio between the leading edge and the centre strut. The maximum shape of the kites has been refined and moved slight forward compared to the MKIII version, creating a very stable kite with a constant power delivery. The new shape positioning of the body is now supported by a completely new segmented panels strut design that increases stiffness to better hold the shape both in light air and strong or gusty winds. The new wing tip design has also been modified, creating a better pivoting effect on the kite when going downwind. The new addiction never stalls, and is now even quicker to turn, creating and unbeatable amount of power at all times.

Upwind, the kite now flies even higher into the wind window and brings you to better angles and average speed, keeping you always well powered without needing to change your body position onto the board. Downwind, the kite is very predictable, stable and fast. You will never find a spot where the kite is missing any power, and its unbeatable quick turning speed will take you where you want to be in any last second direction changes on the course. All in all the Addiction MKIV will give you all you need to forget about the equipment trim and simply concentrate in not doing strategic mistakes while racing.

Available sizes: 7-9-11-13-16-18

One last thing: don't forget that equipment speed will always help you, but you are the one to race and stay ahead of the others. Race well, results will come.
Write a review
Note: HTML is not translated!
Bad
Good