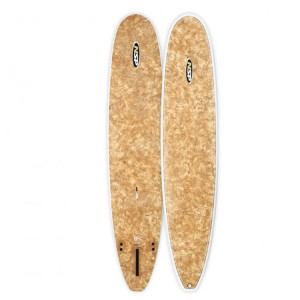 Longboard Cocomat NSP
| | |
| --- | --- |
| Brand: | NSP |
| Product Code: | Longboard Cocomat NSP |
| Availability: | Out Of Stock |
0 reviews
&nbsp
Write a review
Model: Longboard Cocomat NSP
Size: 9'2" | 9'6"
Information:
The NSP Longboards are a perfect choice for nose riding in small surf to charging overhead sized peelers and everything in between.
Coco Mat is the next generation of manufacturing technology. The Fish and Longboards use 30gr/liter Secure Cell fully fused EFS. Raw. unprocessed Coconut Husk (Coco Mat) is then applied between 2 layers of military grade fiberglass and epoxy resin using a patent pending process created by NSP.
Coco Mat is not just an alternative to other timber veneer options, the strength of the Coconut Husk when used to create a full sandwich in the patented manufacturing process, is a genuine innovation achieving a 50% strength advantage to other industry standard technologies.
9'2" Longboard Cocomat
A classic performance Malibu with a unique blend of old and new From overhead gnngers to wjist-high mush, this is a really fun longboard that deliver;. A proven versatile performer, it's appeased experts and teginners alike.
Specifications:
» Model 9'2" Longboard Cocomat
» Width 22 7/8
» Thickness 3 3/16"
» Volume 78L
9'6" Longboard Cocomat
The newest addition to the NSP longboard range the new 9'6" is an instant classic. Nicely filling the void between the 9'2". the new 9'6" is a performance long board which allows big bottom turn to long cruising nose rides.

Specifications:
» Model 9'6" Longboard Cocomat
» Width 23 "
» Thickness 3 3/8"
» Volume 82L

Construction:
When nature and science collide, the result is dramatic and the same goes for the Cocomat series by NSP. The natural Coco-Fibre Sandwich shell wraps the Securecell EPS core. It is then vacuum molded with clear epoxy resin and finished with a clear, fluid matt performance skin. Cocomat is both extremely light weight and has an organic strength rarely found in manmade fibres. This is a technology that has been developed and patented by NSP. Every Cocomat board is unique, with a natural look and will perform like no other. Unquestionably the strongest, lightest best value SUP's on the market.

NSP offers such a wide range of Longboards - hot-dogging fun or old school style cruising – there's really something for everyone.
Write a review
Note: HTML is not translated!
Bad
Good