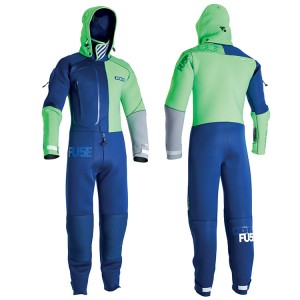 Fuse Drysuit 4/3 DL 2015 Men Ion Wetsuit
| | |
| --- | --- |
| Brand: | ION |
| Product Code: | Fuse Drysuit 4/3 DL 2015 Men |
| Availability: | Out Of Stock |
0 reviews
&nbsp
Write a review
Model: Ion Wetsuit Fuse Drysuit 4/3 DL 2015 Men
Color: Navy
Code: 48502-4400

Information:
Warmest drysuit on the market invented by ION ? All seams are glued blind-stitched with extra seam tape manufactured in diving technology standard (each suit must pass waterproof test). New safety whistle, reflective prints, Hero_Meter, P_Zip, Detachable_Hood, chest pockets and two distinctive colorways for extra safety on the water! Probably the warmest and safest suit you have ever worn. Premium price range.
A wetsuit for everyone, who wants to do watersports throughout the whole year, even in ice cold conditions.
Features:
- Anti_Smell: Sanitized® treatment prevents odor resulting from bacteria, mildew or other gatecrashers NEW!
- Maximum Warmth: 4/3 Neoprene for maximum heat retention - probably the warmest drysuit you have ever worn
- Elastic: awesome wearing comfort due to flexible neoprene construction
- Save: Neoprene floation construction keeps you safely above the water
- Sanitized® Technology: Sanitized® is a certified antibacterial fabric with active biocidal substance: zinc pyrithion treatment to prevent bad odor from bacteria, mildew etc. in moist or sweaty environments. This function is permanently integrated in selected ION items such as premium wetsuits, boots and shoes.
- Diving Drysuit Seam Technology: All seams fully taped for 100% waterproofness NEW!
- Waterproof Test
- Re_Flective
- Storm_Whistle
- P_ZIP
- Hero_Meter
- Detachable_Hood
- Dry_ZiP
- Latex_Cuff
- Cargo Pockets
- GBS Seams (only Semidry)
- Drain_Holes
- Key_Loop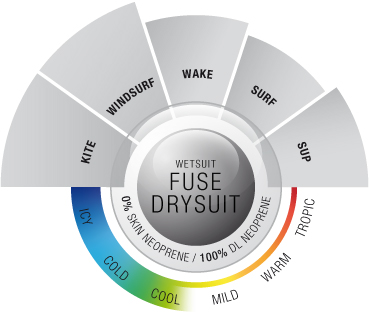 Write a review
Note: HTML is not translated!
Bad
Good