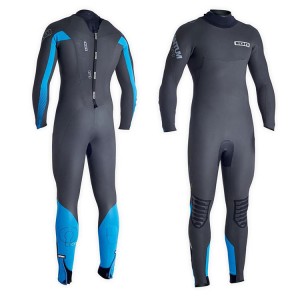 Quantum Amp Semidry 5/4 SK 2015 Men Ion Wetsuit
| | |
| --- | --- |
| Brand: | ION |
| Product Code: | Quantum Amp Semidry 5/4 SK 2015 Men |
| Availability: | Out Of Stock |
0 reviews
&nbsp
Write a review
Model: Ion Wetsuit Quantum Amp Semidry 5/4 SK 2015 Men
Type: Semidry, Long Sleeves
Code: 48502-4461
Color: Black

Information:

Premium longsleeve multi-sports wetsuit of the progressive line with backzip and made of skin mesh neoprene (SK).
Features:
- SANITIZED® TECHNOLOGY: Sanitized® is a certified antibacterial fabric
- Wind-Chill protection
- Warm & Cosy thanks to Hot_Stuff lining
- Flex_Control: at arms and calves
- VELCRO_FIX
- FLEX_CONTROL
- HOT_STUFF
- L-TEX_PROTECTION
- SEAM_REINFORCEMENTS
- WATER_GATE_PLUS
- GATE_KEEPER
- CONTOUR_CUT
- LEG_CLOSURE
- DRAIN_HOLES
- SUNGLASS_LOOP
- KEY_LOOP
Skin (Mesh) SK
If you find mostly bare black Neoprene on the outside it is called a skin Neoprene suit. Because the Neoprene foam itself is very soft and vulnerable, mostly the Neoprene is enhanced by an surface embossing (normaly a fine mesh structure – therefore skin Neoprene is also called mesh or single lined). this embossing improves robustness and tearing strength as it makes the surface more dense. But obviously this process also reduces the stretch properties. the advantage compared to double lined Neoprene is a the less evaporative heat loss caused by the windchill factor.
Material:
- D_Fence Nylon & S_Type Neoprene
- Outside material: Skin Mesh (SK) Neoprene
Concept: Stretch is the new black: the Flex_Control panels made of highly stretchable double lined material are pushing the limits of this "classic" skin suit and create a high performance wind water companion!
Made for: For all water sportsmen, under it also windsurfers and kiter who are looking for a very reliable suit which provides unexpected flex resources.
Write a review
Note: HTML is not translated!
Bad
Good