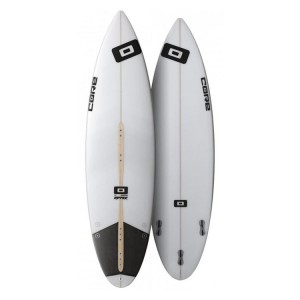 Ripper 3 Core Waveboard
| | |
| --- | --- |
| Brand: | Core |
| Product Code: | Ripper3 Core Waveboard |
| Availability: | In Stock |
Price: 898.99€
0 reviews
&nbsp
Write a review
Model: Ripper 3 Core Waveboard
Type: Allround Wave
Sizes: 5'8" | 5'10" | 6'1"

Information:
The new Ripper3 is our super smooth riding custom glass surfboard. The revised tail shape, tucked under rails, and slightly reduced width may induce endless woohoos in just about any waves.
To all the wave warriors out there, we agree, there is no bigger rush than riding waves of all shapes and sizes. Strapped. Or strapless. Like the ones a Nor'easterly brings to the East Coast. Or a good low brings to the Great Lakes. For you, we built the ultra comfortable, Core Ripper3. An allrounder that feels right at home on big, messy, wind driven lake swell or the super smooth reefs of Mauritius and Maui. The Ripper3. A handcrafted, glass shortboard for all your road trips, wherever they may take you.
So, what is the payoff for going with glass over EPS? You get a classic, smooth riding surfboard with impeccable carving characteristics that performs just as well without a kite. Can't find any waves? No problem, try the new waveboard Ripper 3 with a CORE LW kite and discover how much fun lightwind riding is. Go back to the future with the carbon fiber and glass Ripper 3 and find your inner wave ninja.

Dimensions:
5'8'' x 17 ⅞'' x 2 1/16'', Volume 23L
5'10'' x 18 ⅛'' x 2 ¼'', Volume 25 L
6'1'' x 18 ½'' x 2 ⅜'', Volume 27 L

Features:
» Active Foam Core
» Shortboard Outline
» Round Tail
» Tucked Under Rails
» Strap-Ready
» Double Stringer
» Blunt Nose
» Thruster Fin Setup
» Original FCS II Fin System

Accessories:
Standard - FCS II Carver GF Tri Set
Performance - FCS II Accelerator Neo Glass Tri Set
Ultra High-End - FCS II Accelerator PC Carbon Tri Set

Delivery includes:
The Ripper3 waveboard comes standard with a CORE Rear Traction Pad, Leash Plug, and FCS II fin boxes.
Delivered in CORE's especially designed re-usable Waveboard Shipping Box.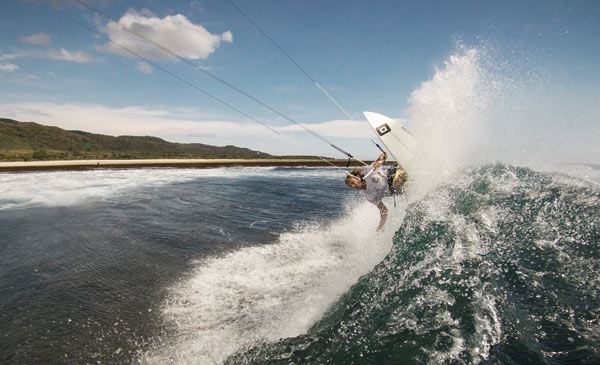 Ripper3 Core - Wave Warrior. Rip those waves!
Write a review
Note: HTML is not translated!
Bad
Good