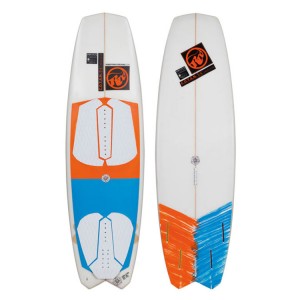 COTAN RRD Kiteboard
| | |
| --- | --- |
| Brand: | RRD |
| Product Code: | COTAN |
| Availability: | In Stock |
0 reviews
&nbsp
Write a review
Model: COTAN RRD Kiteboard
Type: Speciality kiteshortboard
Sizes: 5'8"

Information:

Besides all what you read and eat from the media, this is basically a real cut off tail and nose surfboard. Shapers from all ovetr the world might re-phrase this concept with hi-sounding statements on the speciality of the R&D process done on these surfboards, but in the end of the day that's what you get. A C.O.T.A.N ( cut off tail and nose) board. The magic of it though, is that it simply RIPS!!! Basically a hi performance board line that carries way less length and momentum of a traditional board shape allowing you to feel exceptionally free and fast in everything you do.
It's the next step for kite-surfing. Simple as that.
AVAILABLE IN 4 different sizes – all equipped with 5 finboxes.
For size choice RRD recommends to ride a C.O.T.A.N about 5-6 "shorter that what you normally ride on a classic surfboard shape. Simple, pure, essential, equipped with the very best accessories available in the market, from our exclusive new "1000 stripes" diamond groove 4 mms surf EVA pads with tailkick, you can now choose to ride with only the rear pad and wax on the rest of the deck for pure strapless hold-on "feel" or with two pads. In fact you can glue the front pad yourself depending on your style. They are all equipped with inserts for straps. Hi –density PVC reinforcement on the fin boxes and with the lastest special color edition with extra edge slots Future boxes. Best look and best performance and reliability. The 90° fiber angled Bamboo deck reinforced with biaxial 350 grms heel patches, prevents heel denting and keeps a perfect of the magic PU/poly construction.
Surfboards come with fins and pads.
Write a review
Note: HTML is not translated!
Bad
Good