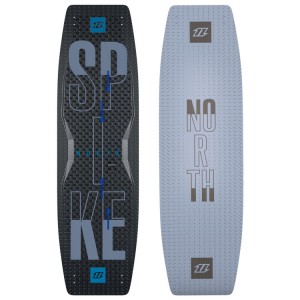 Spike Textreme 2018 North Kiteboarding
Price: 998.99€

0 reviews
&nbsp
Write a review
Model: Spike Textreme 2018 North Kiteboarding
Type: Light Wind | High Performance Freeride
Sizes: 153|46.5

Information:
When you take the great shape and flex of the Spike 2018 and add our unique full Textreme Carbon Construction, the results are stunning. The lightest, most dynamic and highest performance light wind freeride board is sure to excite you. The straight outline will have you ripping upwind while the flat rocker and medium to stiff flex gets the board going as soon as your kite will stay in the sky. The Mono Concave bottom offers excellent grip too while the best materials in the industry combine to create a genuinely compelling ride. Light winds don't excite most kiteboarders, but then most kiteboarders don't have a secret weapon!

Features:
» Textreme Carbon in Biax Construction for a dynamic ride
» Straight outline for outstanding upwind abilities
» Flat rocker for optimised planing performance
» Full carbon construction for minimum weight
» Medium flex for a super comfortable ride
» Textreme Carbon Construction
» Mono Concave Bottom
» NTT recommended
» Medium Flex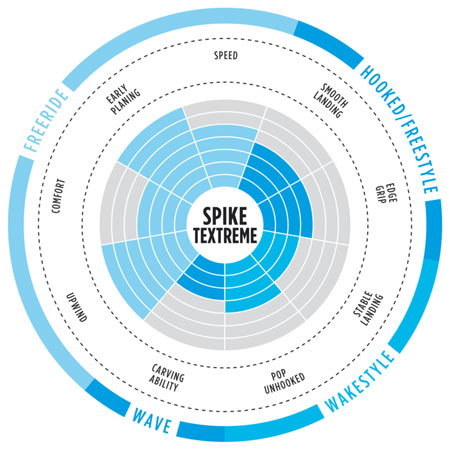 The Spike Textreme 2018 it is light, stiff and very fast...
Write a review
Note: HTML is not translated!
Bad
Good