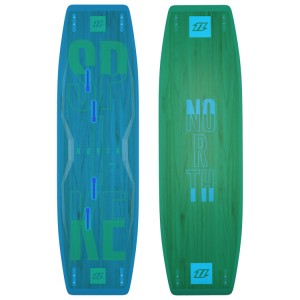 Spike 2018 North Kiteboarding
Price: 639.99€
0 reviews
&nbsp
Write a review
Model: Spike 2018 North Kiteboarding
Type: Freeride | Light Wind
Sizes: 141/44.5 | 153/46.5 | 163/46.5

Information:
Every kiteboarder knows the feeling, you turn up at the beach, but the wind just isn't playing ball! The Spike 2018 was designed to increase the amount of time you spend on the water, while still making it fun. Rather than build a "door" the team used all their knowledge to create a light board with a large surface area, perfect for early planing. The stiff flex and flat rocker create lots of speed allowing you to pop and perform tricks in the lightest of airs. The Spike is your go to board to avoid disappointment at the beach!

Features:
» A huge surface area for top performance in lighter winds
» Flat rocker and straight outline for very early planing
» A stiff flex overall in the smaller sizes for great pop
» Biax Fibre Construction
» Mono Concave Bottom
» Vario recommended
» Mediumhard Flex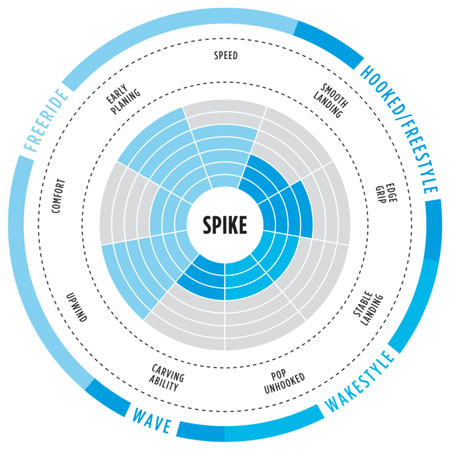 Spike 2018 great NKB board for light wind.
Write a review
Note: HTML is not translated!
Bad
Good